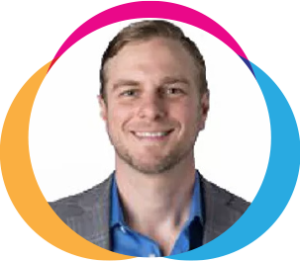 Dr. Jon Vaught
Board Advisor
Dr. Jonathan Vaught is CEO and Founder of Front Range Biosciences™. Previously, he was Director of Assay Development at Velocity Sciences, an IP development company that creates next generation assay technologies for diagnostic applications. He also served as a Senior Product Development Scientist at Beacon Biotechnology, where he led the development of a foodborne pathogen detection platform. Prior to Beacon, Dr. Vaught spent 5 years as a scientist at Somalogic where he helped build and optimize the SOMAscan assay, the world's largest proteomic based biomarker discovery assay that measures 1000's of proteins in a single sample.
He brings together a diverse background with expertise in organic synthesis, biochemistry, assay development, proteomics, and analytical chemistry. He is an inventor on two patents and an author on 7 publications in peer reviewed journals. Dr. Vaught received his Ph.D. in organic chemistry from the University of Colorado at Boulder and his BS in chemistry from North Carolina State University.
Nick Hofmeister
Board Advisor
Nick Hofmeister is the Founder and COO of Front Range Biosciences™. Previously, he was the VP of Strategy for Divergent Technologies, which uses 3D metal printing to create light weight, environmentally friendly, flexible complex structures like car chassis. Mr. Hofmeister was a Founder and Director of Operations at Triton Algae Innovations, a biotechnology licensing company, and the Chief of Staff for Sapphire Energy. Prior to Sapphire, Mr. Hofmeister was a management consultant at Bain & Company focused on private equity and a program manager at Microsoft.
Mr. Hofmeister has founded 5 technology startups and raised more than $270 million from public and private sources. He has a BS from Northwestern University and an MBA from the Massachusetts Institute of Technology.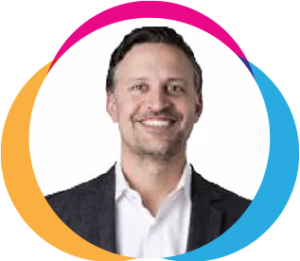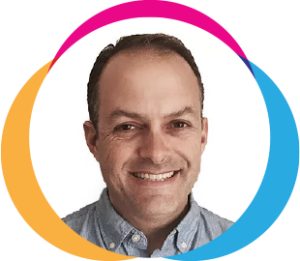 Michael Dovbish
Board Advisor
Mike Dovbish serves as Executive Director of Nutrition Capital Network (NCN) providing strategic guidance and preparing participating companies for NCN Investor Conferences. Since NCN's inception in 2007, Mike has worked with presenting companies on their business plans, pitch presentations and overall strategy to best position them for growth and investment. He also identifies and introduces potential investors and strategic partners to companies before, during and after the investor meetings.
Mike also serves as a mentor, advisor and consultant to healthy lifestyle and sustainable businesses both in consumer packaged goods and related technology companies. He has worked with entrepreneurs on their business strategy, capital raising, market opportunity assessment, value proposition and partnership development. He received a BA degree in Political Science from the University of California, Irvine and an MBA from Boston University.
REGGIE GAUDINO, Ph.D.
Board Advisor
Dr. Reggie Gaudino oversees all scientific research and development for Steep Hill and manages the YnsightTM genetics division. Dr. Gaudino directed a team of researchers which led to the development of GenKitTM, the first cannabis DNA-based sex test. The research from Dr. Gaudino has been peer-reviewed and published, leading to important new discoveries in the cannabis industry. He is internationally recognized as a leader in the field of cannabis genetics where his former experience as a Patent Agent with Sequenom brings valuable insight to the cannabis industry.
His groundbreaking work was featured in April 2016 in Wired Magazine http://www.wired.com/2016/04/the-science-of-marijuana/.Dr. Gaudino also is the Scientific Advisor for the partner company, PathogenDx, where he helps identify and commercialize DNA based testing opportunities in the Cannabis Industry. Dr. Gaudino and Steep Hill act as the partner laboratory for PathogenDx product development and validation testing. Dr. Gaudino also is currently advising additional Cannabis companies, from both a scientific and intellectual property perspective.
Dr. Gaudino received his B.S. in Molecular Biology and Ph.D. in Molecular Genetics from the State University of New York at Buffalo, and he conducted four years of post-doctoral research at the Washington University in St. Louis, studying transcriptional regulation of rRNA. Reggie was one of the first African-American molecular biologists to enter a Ph.D. program in the United States in 1985.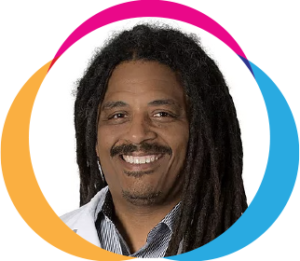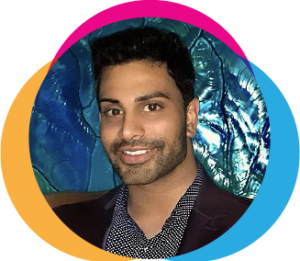 NEAL PATEL
Principal Tendaji Ventures
Neal Patel is a healthcare and biotechnology entrepreneur in both the Pharmaceutical and the Cannabis marketplace. Patel founded his first clinical diagnostics company, at the age of 23. Armed with a passion for enhancing the accessibility to healthcare for disparate communities, Patel later launched a private R&D Laboratory, responsible for engineering disruptive, cost-effective diagnostic tests. In 2017, Patel began establishing a stronghold for himself in the Pharmaceutical industry when he founded a private research entity that focuses on taking non-FDA Approved medications to market.
In 2018 Patel became a prolific investor in several cannabis-focused entities and began establishing a strong foothold for himself in the cannabis industry. Patel now serves as Founder and Principal of Tendaji Ventures, an entity which allows Patel to exercise his ability to mature the cannabis market through strategic partnerships and alliances, either as an adviser or as an investor.