COVID-19: THE MICROARRAY MATTERS.
Meeting the challenge of our time.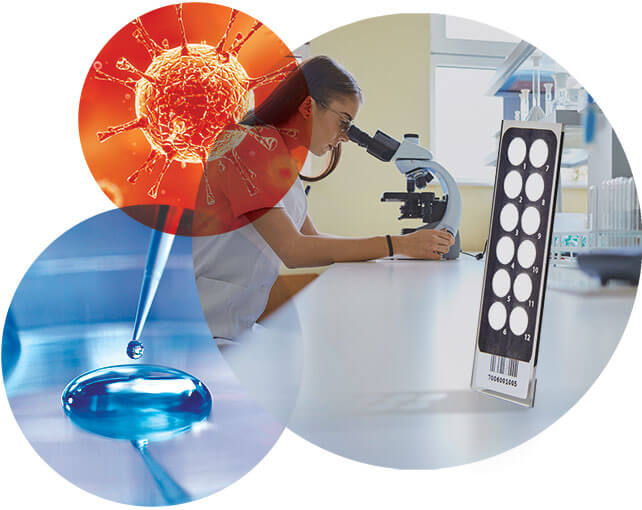 At PathogenDx, we have rapidly adapted our one-of-a-kind microarray to enable enhanced viral testing capabilities, with industry leading sensitivity and specificity for SARS-CoV-2 (COVID-19). PathogenDx is the only technology company that is holistically addressing the COVID-19 challenge for individuals as patients, for communities, and for the safety of our environments.
Multiplexed Testing Advantages.
Capability:
Multiplexed RT-PCR + DNA microarray – Detect
X
-Rv: For identification of SARS-CoV-2 (N1, N2, and N3 genes), SARS-CoV (N2 gene) and RNase P gene.
Specificity:
Sensitive and
specific, qualitative detection of
SARS-CoV and SARS-CoV-2.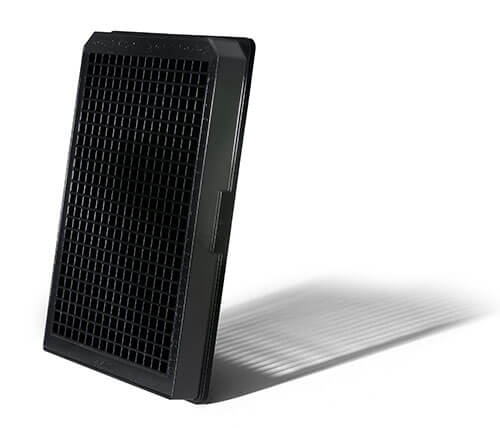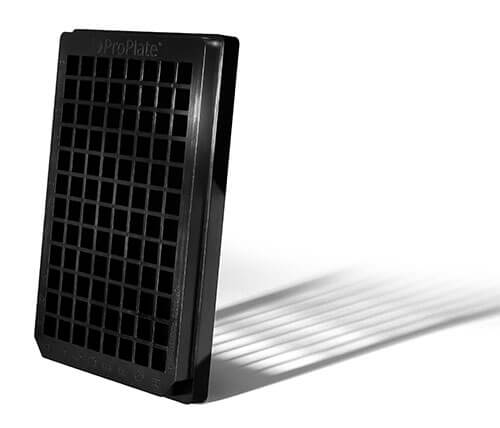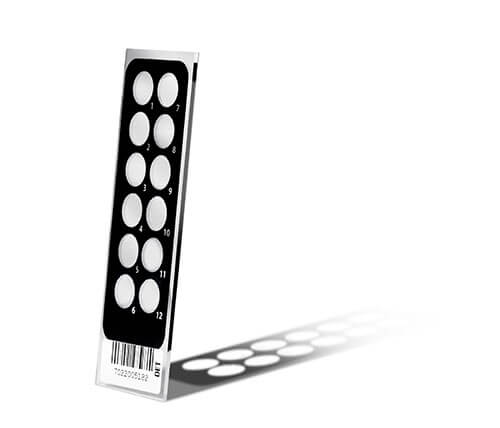 Throughput:
The unique nature of our multiplexed array allows for testing for 96 tests per kit, with additional throughput up to 384 samples using continuous processing and automation.
Ultrarapid:
Results in 6-8 hours from
receipt of the sample.
Applications:
Works with all approved nasopharyngeal swabs, nasal
aspirate/fluid, and viral DNA/RNA purification kits.

MULTIPLEXED VIRAL DIAGNOSTIC ASSAY FOR THE DETECTION OF SARS-CoV2.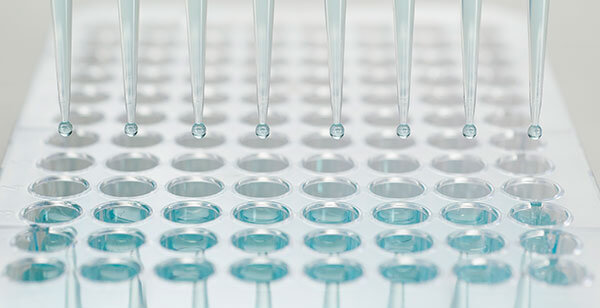 The global pandemic has impacted the entire world. With class-leading DNA-based microarray testing technology to our credit, PathogenDx has rapidly developed Detectx-Rv to contribute to viral detection.
This advanced diagnostic solution utilizes nasopharyngeal swabs and nasal aspirate/fluid, and viral RNA purification kits, combining RT-PCR with DNA microarray for sensitive and specific, qualitative detection. It is effective in testing on samples collected from individuals with earliest signs and symptoms of infection who are suspected of COVID-19.
Detectx-Rv contains up to 12 specific probes—more than that of any current FDA authorized COVID-19 test, and will differentiate Corona-like-viruses from SARS-CoV-2 delivering industry leading accuracy.
The test has been validated under the FDA-EUA but independent review by the FDA is incomplete.
This test has not been FDA cleared or approved.
This test has not been authorized by FDA under an EUA for use by authorized laboratories.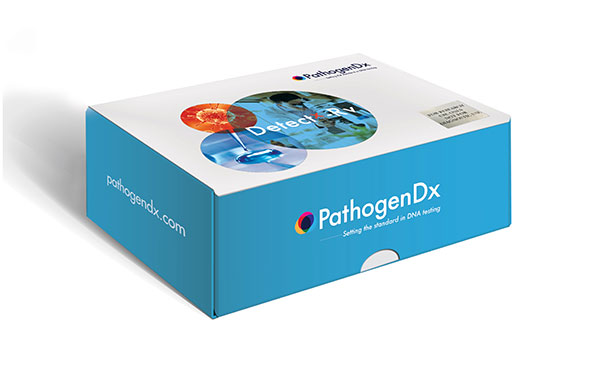 DETECTx–Rv TEST KIT: Microarray Slides for 96 Swab Samples; Reagents; Positive and Negative Controls.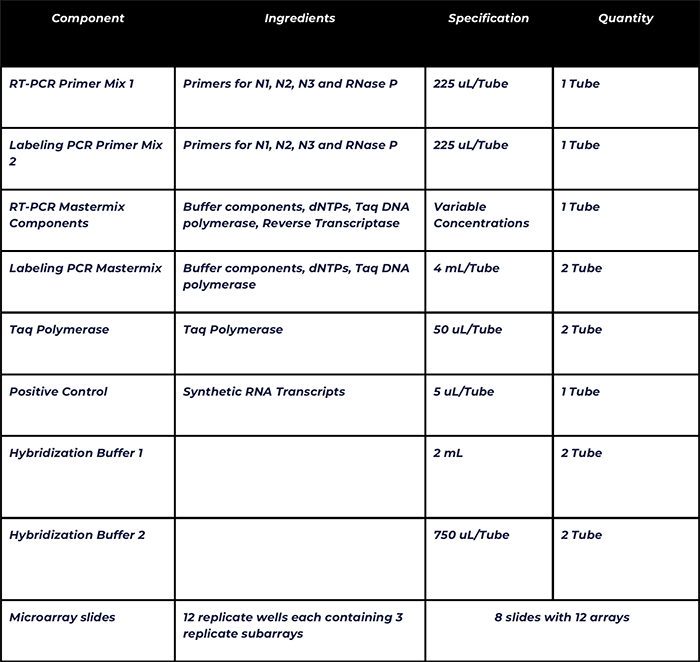 This test is for Research Use Only. It is NOT for Diagnostic Use.
RNA extraction/purification kit:
The Detectx-Rv Assay is licensed under the FDA-EUA to be used with the Zymo Research – Quick-DNA/RNA Viral MagBead (Cat No. R2140 & R2141)
Plastics to conduct test:
MicroAmp Optical 96-well Reaction Plate (Applied Biosystems – N8010560)
MicroAmp Clear Adhesive Film (Applied Biosystems – 4306311)
COVID-19 ENVIRONMENTAL DETECTION
Envirox-Rv is an air and surface swab test to ensure spaces are virus free.
ENVIROX-Rv ENVIRONMENTAL MONITORING DEMONSTRATED

AEROSOLIZED AND SURFACE SWAB ENVIRONMENTAL MONITORING TEST.
SARS-CoV-2 (COVID-19) can persist on surfaces and in the air, putting humans at risk of transmission. COVID-19 viral RNA is known to be present in air for 3 hours and up to 2-3 days on surfaces. Environmental services personnel are a limited resource to combat this. Rapid identification of contaminated air and surfaces enable targeted environmental interventions and prioritization of environmental services to the highest risk locations.
The Envirox-Rv test combines the power of our Detectx-Rv platform with best-in-class bioaerosol and surface swab collection technology to detect viral contamination. Envirox-Rv is based on RT-PCR + DNA microarray hybridization for qualitative detection of the capture of nucleic acid from the 2019-nCoV (COVID-19)— as well as a host of other viral organisms present in the air and surfaces of the surrounding environment.
The unique aspect of the Envirox-Rv test is high collection efficiency and analysis of aerosolized viral and fungal contamination, with a collection capability in a liquid output that can be rapidly analyzed within an 8-hour shift. The Envirox-Rv test provides superior sensitivity and unique analyte specificity compared to conventional RT-PCR by targeting three (3) SARS-CoV-2 loci, that includes equivalent mis-matching probes to ensure accuracy and certainty in the result.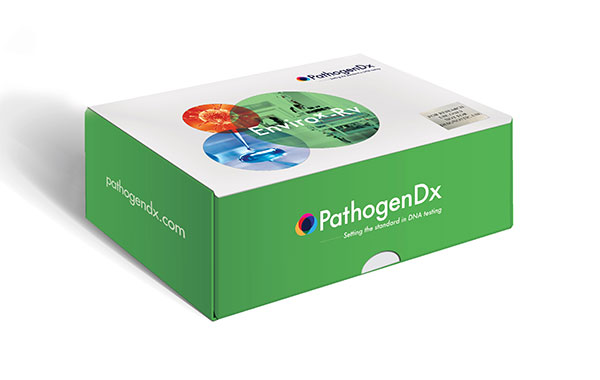 ENVIROx–Rv TEST KIT: Microarray Slides for 96 Swab Samples; Reagents; Positive and Negative Controls.
WHY YOU SHOULD BE TESTING AEROSOLIZED AND SURFACE SWABS FOR COVID-19:
This test is for Research Use Only. It is NOT for Diagnostic Use.