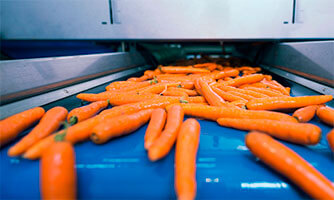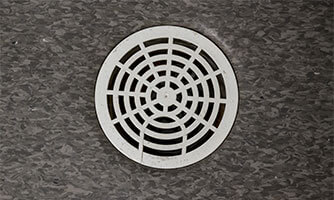 TEST & ADDRESS IN A SINGLE SHIFT.
PathogenDx introduces EnviroX-F—environmental monitoring that doesn't require sample enrichment. Results are available in a single 8-hour shift. With the flexibility to test for multiple threats at once to further drive business efficiencies.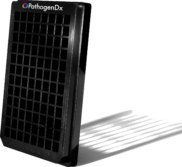 THE FLEXIBILITY TO TEST FOR ONE OR ALL:

With its AOAC certification, EnviroX-F makes it possible to test for Salmonella, Listeria or both, with the flexibility to speciate for L. mono as well. Choose 12-well Microarray or scale to a 96-well plate—no enrichment required, high certainty, results in 8 hours.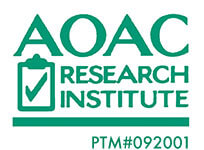 AOAC
Performance Tested Methods
SM
Certified. Independently evaluated by the USDA Agricultural Research Service.
In direct costs to companies of food recalls
5% of companies incur 10X the costs from recalls
2020 Recalls
Onions
Peaches
Bagged Lettuces
Enoki Mushrooms
Clover Sprouts
to date

Tests for Salmonella Listeria spp and Listeria monocytogenes (L. mono).

Tests for Total Aerobic Bacteria (TAB), Bile Tolerant Gram Negative Bacteria (BTGN), Total Coliform (TC), Total Enterobacteriaceae (ENT) and Total Yeast & Mold (TYM)

Tests for SARS-CoV-2 virus on surfaces as well as in the air.
PathogenDx offers a complete suite of solutions that advance the testing of bacterial species, class indicator organisms and COVID-19.
KEY BENEFITS OF ENVIROX-F
Tests for Salmonella, Listeria spp or both, with the ability to speciate for Listeria monocytogenes (L. mono) if desired.
Flexibility to select the assay for the organisms specific to your product and business.
Reliable results in a single 8-hour shift.
No need to enrich the samples prior to testing, dramatically speeding results.
Elimination of false positive and negatives due to platform innovation.
Testing consistency across multiple food-grade surfaces that may be swabbed: stainless steel, concrete, rubber, plastic, etc.